Applications
Natural Gas Polishing
Quadrogen's fast-cycle pressure swing adsorption (PSA) system offers an efficient, compact, and cost-effective solution for Natural Gas Polishing. The advancements in rotary valves PSA eliminates the problems of large equipment size, complex systems, and numerous maintenance-prone switching valves.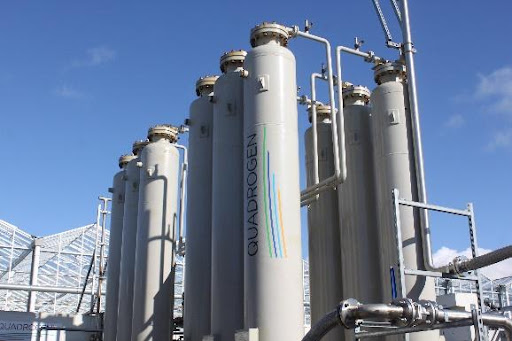 Applications
Many stranded or contaminated gas wells do not meet the stringent gas quality standards for pipeline injection or for reuse as usable fuel at remote locations. As well, the gas quality of some pipeline natural gas is gradually decreasing over time. As the gas wells deplete and variability of gas quality fluctuates, many end-users have challenges on meeting environmental permits, or finding a stable feedstock for their mission critical operations. From small independent well operators to Fortune 500 companies, Quadrogen's PSA technology have helped to upgrade well gas, or remove heavy hydrocarbons to meet the stringent gas quality specifications desired.
Benefits of Quadrogen's PSA System:
*May be field erected in case of high flow conditions
If you wish to learn more or have an application for us to evaluate.