Integrated Biogas Cleanup System
Technology
Integrated Biogas Cleanup System
Quadrogen's unparalleled and customizable Integrated Biogas Clean-up System (IBCS) uses the patented C3P Process to remove biogas contaminants to unmatched parts-per-billion (ppbv) levels.
Our patented C3P process cleans biogas and other gases and makes them usable for generation of renewable heat, electricity, biomethane, biodiesel, hydrogen, carbon neutral CO2 for greenhouses and hydroponics.
Contaminants Removed:
Siloxanes | Sulfur Species | Halides | Oxygen | Volatile Organic Compounds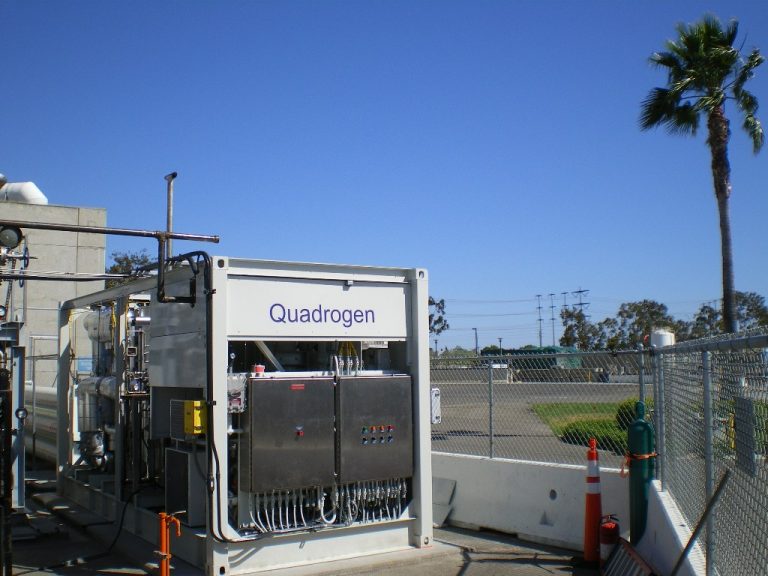 IBCS produces ultra-clean gas which enables production of:
If you wish to learn more or have an application for us to evaluate.